WE ARE ST. LOUIS' BEST
BALAYAGE HAIR SALON

THE PROVEN EXPERTS IN BALAYAGE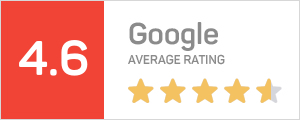 OVER 175 - 5 STAR REVIEWS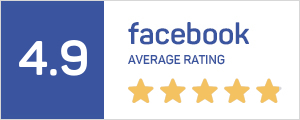 OVER 250 - 5 STAR REVIEWS
Voted Salon of the Year by Salon Today Magazine, The Boulevard Hair Co is proudly one of St. Louis' top hair salons for balayage. Conveniently located in Webster Groves just off I-44 at the Elm Avenue exit on Big Bend Boulevard, we offer easy access from anywhere in St. Louis. Our hair salon features 6400 sq. ft. of awe inspiring architecture and color producing salon space and is home to over 50 top rated stylists.
Schedule Your Balayage Appointment Now!
BALAYAGE AT THE BOULEVARD
All images shown are direct representations of work performed by one of the balayage experts at The Boulevard Hair Co
COLOR SERVICES
ALL PRICES ARE STARTING AT PRICES. Color prices can vary based on stylist, current condition of guest's hair & desired look. $25 charge for each additional color (over 4oz), toner, lightener. Price to be quoted during consultation.
$

158+
BALYAGE
(Shampoo, Cut & Style Included) Freehand technique of applying highlights or lowlights with selected pieces of hair receiving the color enhancement. The word Balayage originates from the French term "to sweep." With Balayage, not necessarily all the ends will be affected and the transition between dark and light will be much longer and more natural looking.
Additional Charges May Apply (see above)
$

158+
OMBRE
(Shampoo, Cut & Style Included) Hair coloring technique where a gradual fading of color from dark to light, or vice versa is achieved. The transition from the roots and ends is going to be pretty short. The definition for Ombre is the French word for "color that is shaded or graduated in tone".
Additional Charges May Apply (see above)
$

98+
COLOR - Up to 4oz Max
(Shampoo, Cut & Style Included)
Additional Charges May Apply (see above)
$

138+
PREMIUM FOIL (61+ Foils)
(Shampoo, Cut & Style Included)
Additional Charges May Apply (see above)
$

118+
FULL FOIL (31-60 Foils)
(Shampoo, Cut & Style Included)
Additional Charges May Apply (see above)
$

108+
PARTIAL FOIL (1-30 Foils)
(Shampoo, Cut & Style Included)
Additional Charges May Apply (see above)
Real Reviews of Our Salon
The Boulevard Hair Co
8193 Big Bend Blvd
Webster Groves, MO 63119
(314) 733-5488
reservations@salonblvd.com